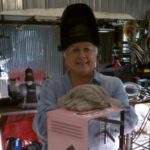 My creative process takes me by surprise sometimes. My response to the world around me has always been from underneath, or sideways or from inside out. I am interested in what we hold as important and what we don't. I muse at the skeletons left behind from our actions and reactions. The results spins a kind of religious experience for me. I feel a need to express a ritual documentation of the oddities and dichotomies of the world around.
I was educated as an Art Therapist and an Art Educator. I have worked with children and adults as well as those with various challenges. In working with these groups and through my personal experience, I find what interests me the most is the innate ability that each of us have for creativity. Every single person uses their creativity in different ways perhaps to sooth the soul, fix a car or dress in a unique way. Most people don't recognized that creativity can come in all sorts of packages. When we create I call this exercising. We need all types of this muscle to creatively solve our world's problems.
I am open to all types of mediums. As of late I am particularly interested in sculpture. I am learning all types of things from welding techniques to metallurgy. Drop by the Downtown Artists Cooperative Gallery at 96 Franklin Street where you will experience all mediums of artwork by a variety of artists. I hope that you enjoy my work. Please feel free to ask me questions or give me feedback. Feel free to email me at: g_rohner@yahoo.com.
~Glenda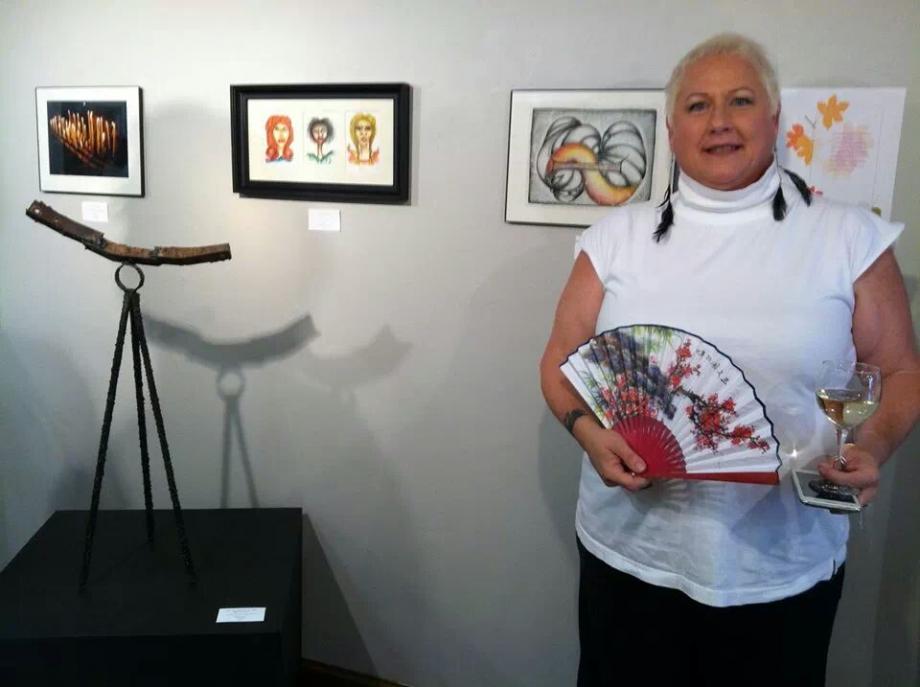 *You can currently see some of Glenda's artwork on display in the window at the Downtown Artists Cooperative building, along with several other artists' work. Check out their Facebook page here for more information.