Our Ministries
This is where you'll find information about all the awesome ways to participate in ministry available at Grace Fellowship.

Serving Opportunities
Jesus told us, his disciples, to make disciples of all nations. One of the most important values of Grace Fellowship is our mission to the world. It begins in our own community, and spreads to every nation. Grace Fellowship members are involved in a variety of ministries in both our church and the community. Set Up and Take Down One of the most critical areas of service at Grace Fellowship is setting up and tearing down our worship space. This ministry is vital to helping create an … more

Grace Kids
Our Childrens' Ministry exists to bring children into age appropriate worship where they will learn what it means to belong to the family of God, build them up in their relationship with Christ, and send them out to share Christ in their world! We launched our Children's' Ministry in August 2013. Our Childrens' Ministry has an energetic team of teachers, assistants, and teen volunteers whose passion is children and whose vision is to connect the … more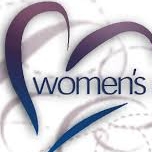 Women's Ministry
Grace Fellowship is blessed to have an active, faithful group of women who have a heart to serve and do good works. The women's ministry group has been active for 15 years and is currently being led by Frances Sykes. The group meets every month to study together, get connected with each other and plan activities and events to help our community. In the past they have done things like Chile Dinners, rummage sales and clothes drives. There goal is to find a way each month to put to … more

Men's Ministry
Our goal is to serve the men who serve their families, the City of Clarksville and the ministry of Grace Fellowship. Men's Ministry is a great time in which men of all ages come together and enjoy fellowship and growing in the Lord. From life group studies, community service, concerts and family activities, this is a time to develop personal friendships that carry on year after year built on trust and the Word of God. "The world and its desires pass away, but the man … more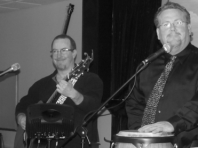 Worship Ministry
We are always looking for great singers and musicians. If you think you have what it takes please contact Jeff for an audition.

Life Groups
There is a group perfect for you! Grace Fellowship has a variety of groups from younger singles to older couples. Most folks decide to be part of a group which meets either near their homes, or is on a convenient day/night of the week. Others might choose to meet with a group whose members are of a particular age—our senior group, for instance. Our groups are open for new folks to join and we ask our leaders to be ready for your arrival by having an empty chair just waiting for … more