At Grace Fellowship
Going somewhere new for the first time can be an anxious experience. So, here are few things you can expect (and not expect) when you come to Grace Fellowship.  In Scripture, the church is often referred to as a family. When we gather together on Sunday we want you to feel like part of the family, or a least a close family friend. We're glad that you plan to come and we want you to have the most meaningful experience possible.  We WILL NOT put you on the spot! We certainly want to know who you are and help you to be as comfortable as possible. So, we'll have opportunities for you to give up your anonymity at your own pace.
Grace Fellowship is a casual church.  Feel free to dress up or dress down, just please come dressed!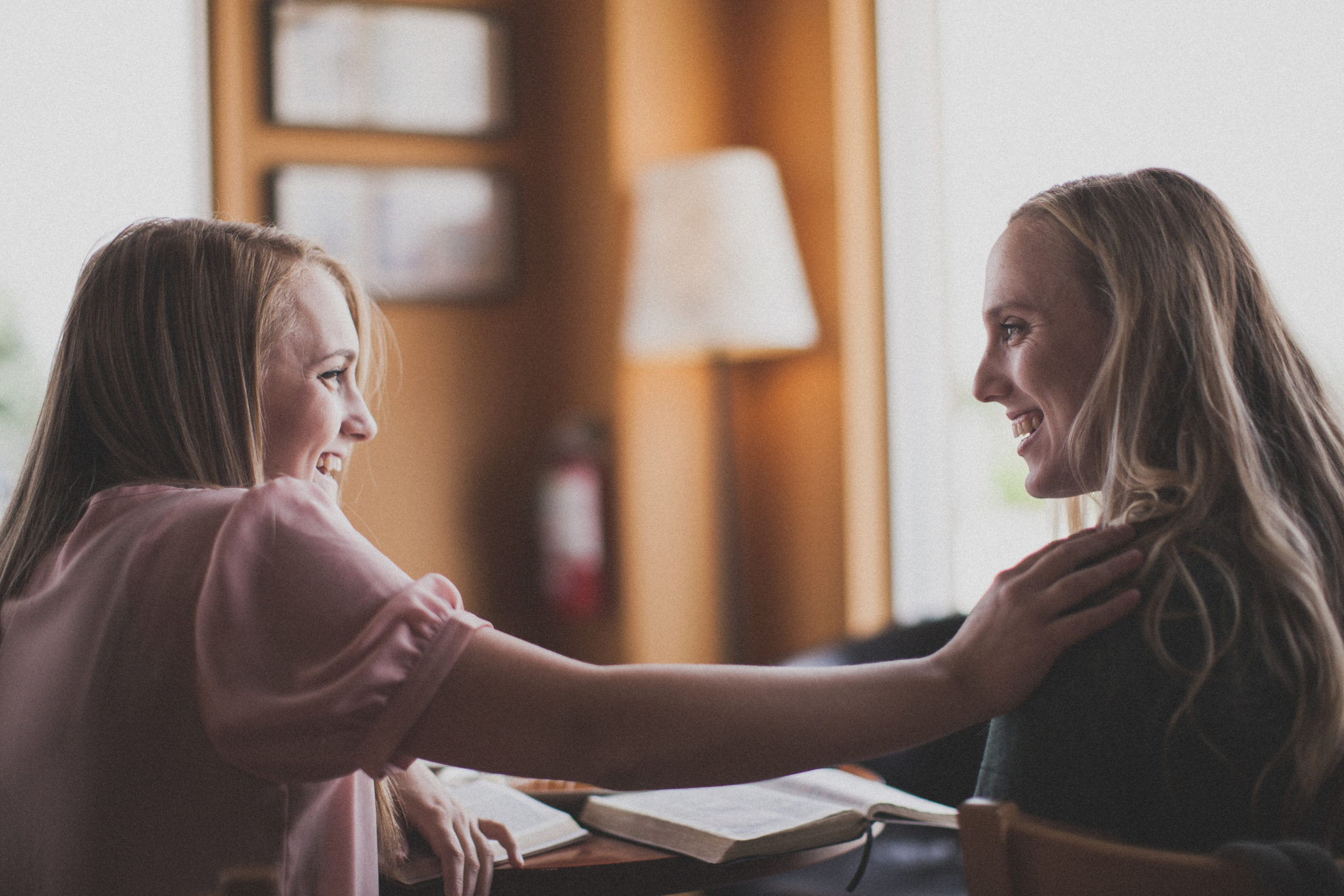 When you get to Grace:
When you get to Grace, you will be warmly greeted, and offered any assistance as needed. Feel free to get a cup of coffee, breakfast item, and if you want to find out more about Grace Fellowship stop by the welcome center.
We provide both a nursery (ages 0-4) and an exciting children's church ( ages 5-4th grade) for your kids. These will be safe, fun, and educational for your children and will help them grow closer in relationship to Jesus. Your kids are more than welcome to attend the adult worship gathering, but we feel that they will understand more with a lesson designed specifically for them. There will be times, in the adult gathering, that subjects sensitive to little ears will be discussed. We will let you know when those issues will be discussed, so that you can decide what you think is best for your family.
Worship at Grace:
It is all about Jesus! Our gathering will begin with a song calling us to gather and worship together. Our people enjoy each other and like to spend time together the opening song calls people from the lobby area to the worship area.
After the opening song, there will be a brief welcome and announcements. This will be followed by a short time of prayer and then a singing. While we ask everyone to "please stand," as we begin to sing, please feel free to stay seated. We want you to feel at home, while at Grace. Grace Fellowship generally will have a contemporary band leading the songs, but at times the songs will be led by other traditional groups.
Then after singing, we will continue our worship by a time of teaching from the bible. Generally this time of teaching includes a short video, scripture that you can find on the screen or in your Bible, and something that we hope you will find practical and relevant to your life that will help draw you closer to Jesus. At Grace we have a teaching team, so you won't hear from the same person every Sunday. We have a teaching team for multiple reasons, the most important is we want people to follow Jesus more than just one specific pastor. We also feel it is important for all people to use and refine their gifts, and others-not just a Lead Pastor have the gift to preach. If your gifting is preaching and teaching we hope one day you will join us on the team as well.
Following the teaching portion we will take up an offering. At Grace we know that God hears and answers our prayers. Sometimes he answers in ways we don't expect, but he always answers. Many at Grace have experienced amazing miracles through the power of prayer.
At the end of service we end with a word of encouragement as we leave to serve our community, and a song to send us on our way.
We hope you enjoy your time at Grace Fellowship, but more importantly we hope you connect with God here. If there is anything we can do to make you more comfortable, please let us know.